New at the campsite                                                                                                                                                   

                      HAVE A NICE STAY IN A NICE PLACE
Visit us and learn French:

from APRIL to OCTOBER
(except in JULY and AUGUST)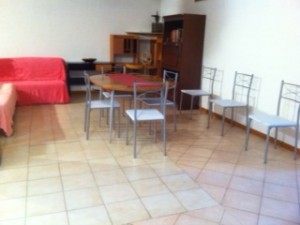 In partnership with ALIENOR, a non-profit organization, specialized in the teaching of foreign languages and French for foreigners, we suggest you our new program:
ACCOMMODATION + 15 LESSONS PER WEEK AT A SPECIAL PRICE
!    😀  
Few minutes from the sandy beaches of
CANNES,  
in  leafty and relaxing
surroundings
spend a week, two weeks or more in one of our up-market and full equipped bungalows : air-conditioning, t.v. …; free access: WIFI, swimming-pool, our different services and a safe-box for your values.
Accommodation: reservation from Saturday to Saturday
+ activities and visits
PROGRAM:
all levels

beginner level classes to advanced level classes                              

intensive courses

French conversation classes

  

Courses guaranteed starting from 4 students

 

DO NOT HESITATE TO CONTACT US ! 

E-MAIL: info@leranchcamping.fr             😀         😀

CALENDAR OF THE COURSES
APRIL
from

11/04

to

15/04

from

18/04

to

22/04

from

25/04

to

29/04

MAY
from

02/05

to

06/05

from

09/05

to

13/05

 from

 16/05

to

20/05

 from

23/05

to

27/05 

JUIN
from

30/05

to

03/06

from

06/06

to

10/06

AUGUST
from

22/08

to

26/08

from

29/08

to

02/09

SEPTEMBER
from

05/09

to

09/09

from

12/09

to

16/09

from

19/09

to

23/09

from

26/09

to

30/09

OCTOBER
from

03/10

to

07/10

from

10/10

to

14/10

from

17/10

to

21/10
PRICE LIST
PRICE PER WEEK

FOR ONE PERSON

BUNGALOW FOR

ONE PERSON

BUNGALOW SHARED

BY 2 PERSONS

BUNGALOW SHARED

BY 3 PERSONS

Accommodation
320
200
150
Lessons (15

lessons, 55 mn)

225
225
225
Tourist tax (0,20 x 7)
1,40
1,40
1,40

TOTAL (EUROS)

546,40
426,40
376,40